DOMUS GRIMANI
When   Jan 1 >>  May 30 2021
Where   Palazzo Grimani
Web   http://www.palazzogrimani.org/?lang=en
Inaugurated on May 2019 this exhibit is still one of the great events in Venice through 2020. The Grimanis were in 16th cent. the most important collectors of ancient Roman and Greek antiquities moslty collected by cardinal Domenico and bishop Giovanni. After his death he bequested all his collection to the Venetian state to be housed in the present archeological museum in St. Mark's square. Centuries after the removal of all of the ancient pieces from the family's home they were brought back in situ to be seen in the famous 'tribuna'. Giovanni designed a special room where he located all of his greatest ancient statues for a perfect visual enjoyment and they are there now again for all visitors. Never before you could have get so close to classic masterpieces. Besides this you can also visit the palazzo, now mostly and empty place but still shining with the original late renaissance decorations.
Read more: Grimani Collection
---
VENETIAN CARNIVAL
When    Feb. 8 >> Feb. 25
Where   All around the city
Web      https://www.carnevale.venezia.it/en/
Venetian carnival is the most importan event in winter with several side events taking place around the city, the most important are on Feb. 8 (the Carnival Water parade in Cannaregio), Feb. 15 (Parade of the Carnival's queen and her damsels), Feb. 16 (Grand inauguration in St. Mark's square with the 'Flight of the Angel') and the last day Feb, 25 (Mardi Gras, a nite of follies).
Read more:  http://www.yourtoursinvenice.com/carnival/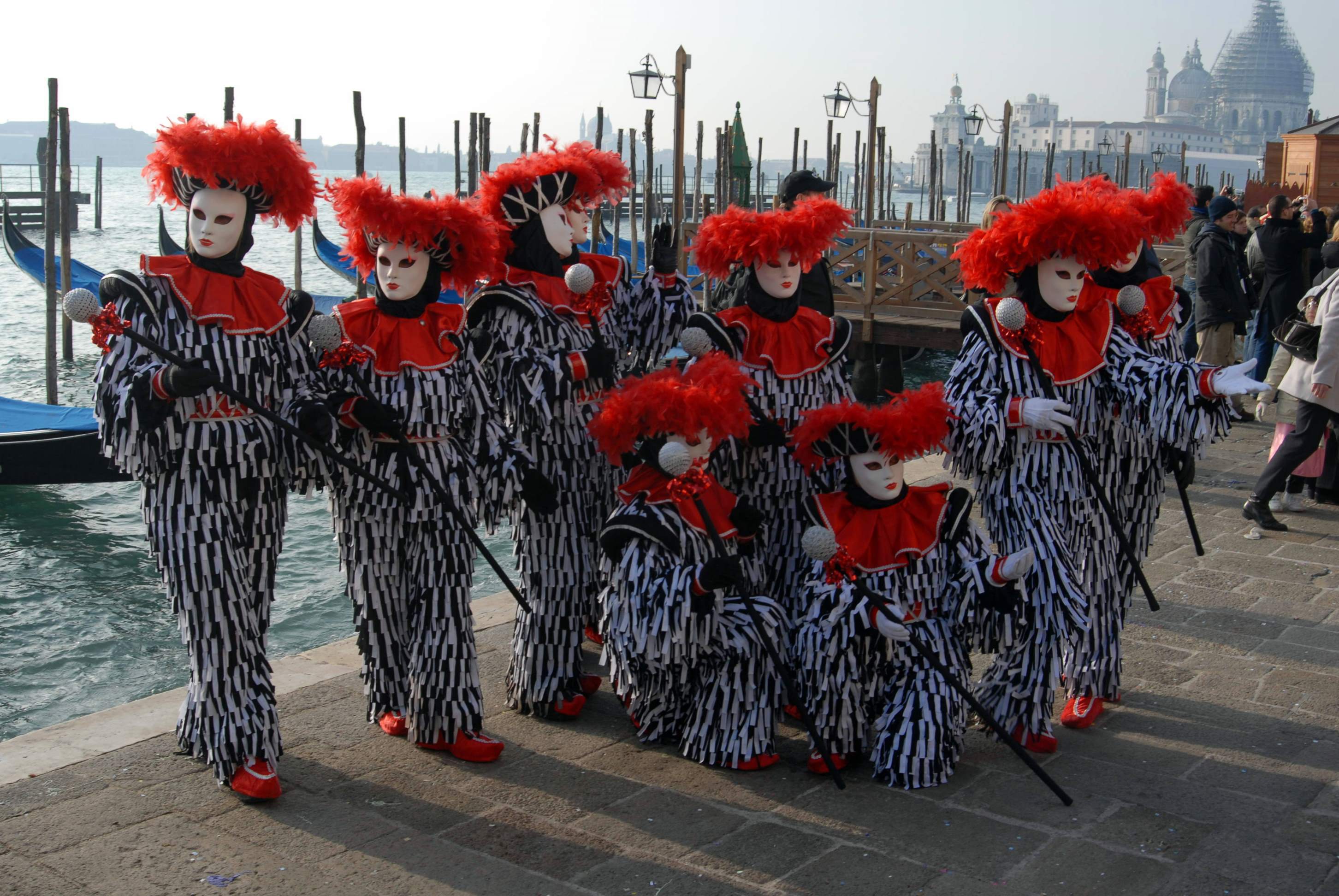 ---
HENRI CARTIER-BRESSON.

 

LE GRAND JEU
When   March 22 >> Jan. 1 2021
Where   Palazzo Grassi – first floor
Web   https://www.palazzograssi.it/it/
Co-organized with the Bibliothequè Nationale de France in partnership with Fondation Henri Cartier-Bresson.
Based on a project conceived and coordinated by Matthieu Humery, the exhibition looks at how the work of Henri Cartier-Bresson (1908 – 2004) is viewed by five different curators, focusing particularly on the 'Master Collection', a selection of 385 images that the artist himself chose in the early 1970s, upon the request of his friends and collectors Jean and Dominique de Menil, as the most significant of his work. Today there are five copies of this extraordinary set.
Photographer Annie Leibovitz, film director Wim Wenders, writer Javier Cercas, the General Conservator and Director of the Prints and Photography Department of the Bibliothèque nationale de France, Sylvie Aubenas, and collector François Pinault have been invited to select fifty works each from the original 'Master Collection'.
Through their selection, each curator shares his or her vision of this major artist's photography and work. The scope of this unique project is thus to renew and enrich our view on Henri Cartier-Bresson's work through the respective ones of five personalities.

---
UNTITLED 2020
When   March 22 >> Dec. 12
Where   Punta della Dogana
Web    https://www.palazzograssi.it/it/
Curators: C. Bourgeois, Muna El Fitouri, Thomas Houseago
Thomas Houseago presents more than 60 artists ranging from C20th to the present day in
Sculpture, video, painting and photography.  There is a site-specific recreation of Houseago's studio + library in Tadao Ando's cubed room at the heart of Punta della Dogana.
Thomas Houseago  is an English artist  born in 1972 in Leeds, he trained at Central Saint Martins in London and De Ateliers in Amsterdam,  he lives and works in Los Angeles. Some of his works were exhibited at Punta della Dogana in the exhibiiton "In Praise of Doubt" (2011-13) and at Palazzo Grassi for "The World Belongs to You" (2011-12). The work of Houseago will be in dialogue with the work of other artists selected from the Pianult collection and include Marlene Dumas, Robert Colescott, Saul Fletcher, Llyn Foulkes, Deana Lawson, Paul McCarthy, Arthur Jafa, Joan Jonas, Edward Kienholz, Senga Nengudi and Gilberto Zorio.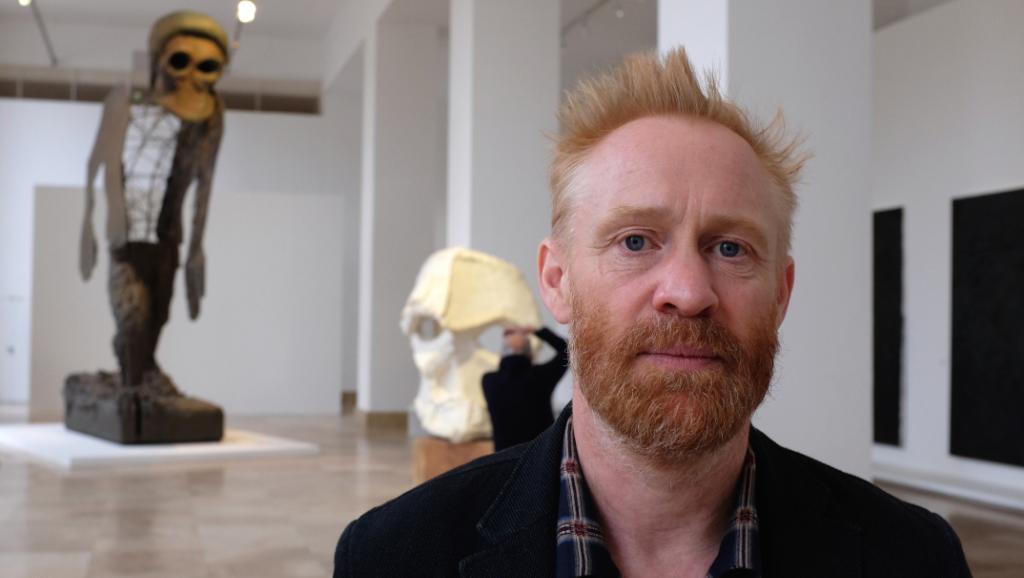 ---
YOUSSEF NABIL. ONCE UPON A TIME
When   March 22 >> Jan. 1 2021
Where   Palazzo Grassi – second floor
Web   https://www.palazzograssi.it/it/
Curators: M. Humery, JJ Aillagon.
Adapting a technique used for family portraits + film posters once common on the streets of Cairo, Youssef Nabil's hand-painted photographs explore Egypt myths and tropes of identity through symbolism and abstraction while commenting on C21st social and political issues caught in contrast with a melancholy for the Past. Organised by theme it is a major retrospective complemented by three videos "Arabian Happy Ending"-28 min, 2016, "I Saved My Belly Dancer" with Salma Hayek and Tahar Rahim – 12 min shot in 2015 and "You Never Left", with Fanny Ardant and Tahar Rahim, – 8 min filmed in 2010.  https://view.publitas.com/thethirdline/youssefnabil-ismbd/page/1

---
OPERA – STARS OF MELODRAMA
When   April 9 >> Aug. 30
Where   Ducal Palace
Web   https://palazzoducale.visitmuve.it/category/en/mostre-en/mostre-in-corso-en/
The fascinating history of opera through the centuries, from its origins in Italy, and in particular in Venice, to the contemporary era. Music, painting, sculpture, architecture: opera brings together different languages of art and is a multi-sensory experience. Its history is influenced by historical, social, political and economic factors, and its production goes through many phases and involves different players: patrons, impresarios, composers, singers, costume designers, set designers and, finally. the public. The exhibition will itself be a multi-sensory experience, with a long gallery of paintings, drawings, dresses, librettos, sets, and memorable premieres re-proposed in an unprecedented presentation. It will be a tribute to Venice as the birthplace of melodrama and to Italy as the place of election for the most important names in the history of opera. In collaboration with the Victoria & Albert Museum in London, and with the support of Sennheiser.

---
THE 17TH BIENNALE OF ARCHITECTURE
HOW WE WILL LIVE TOGETHER?
When   May 23 >> Nov. 29
Where   Arsenale and Giardini
Web   https://www.labiennale.org/en/architecture/2020
Curator: Hashim Sarkis
A renowned architect, author and critic, Hashim Sarkis has published several books and articles on modern architecture's history and theory.
He is Chief architect at Hashim Sarkis Studios (HSS), established 1998, with offices in Boston and Beirut and Dean of the School of Architecture and Planning at the Massachusetts Institute of Technology (MIT) since 2015.  Harkis has curated pavilions at previous Venice Architecture Biennales, participating with his firm in the Pavilion of the United States (Biennale Architecture 2014) and Albania (Biennale Architecture 2010).
The architects invited to participate in Biennale Architettura 2020 are encouraged to engage other professions and constituencies—artists, builders, and craftspeople, but also politicians, journalists, social scientists, and everyday citizens.
In effect, Biennale Architettura 2020 asserts the overlooked role of the architect as both cordial convener and custodian of the spatial contract.
In parallel, Biennale Architettura 2020 also maintains that it is in its material, spatial, and cultural specificity that architecture inspires the ways we live together. In that respect, we ask the participants to highlight those aspects of the main theme that are uniquely architectural.
The curators of the national participations are called upon to address one or more of the sub-themes of the Exhibition. The need for more inclusive social housing and equipment or for more connective urban and territorial tissue remains as pressing in emerging economies as in advanced ones.

Read more: http://www.yourtoursinvenice.com/the-biennale-2/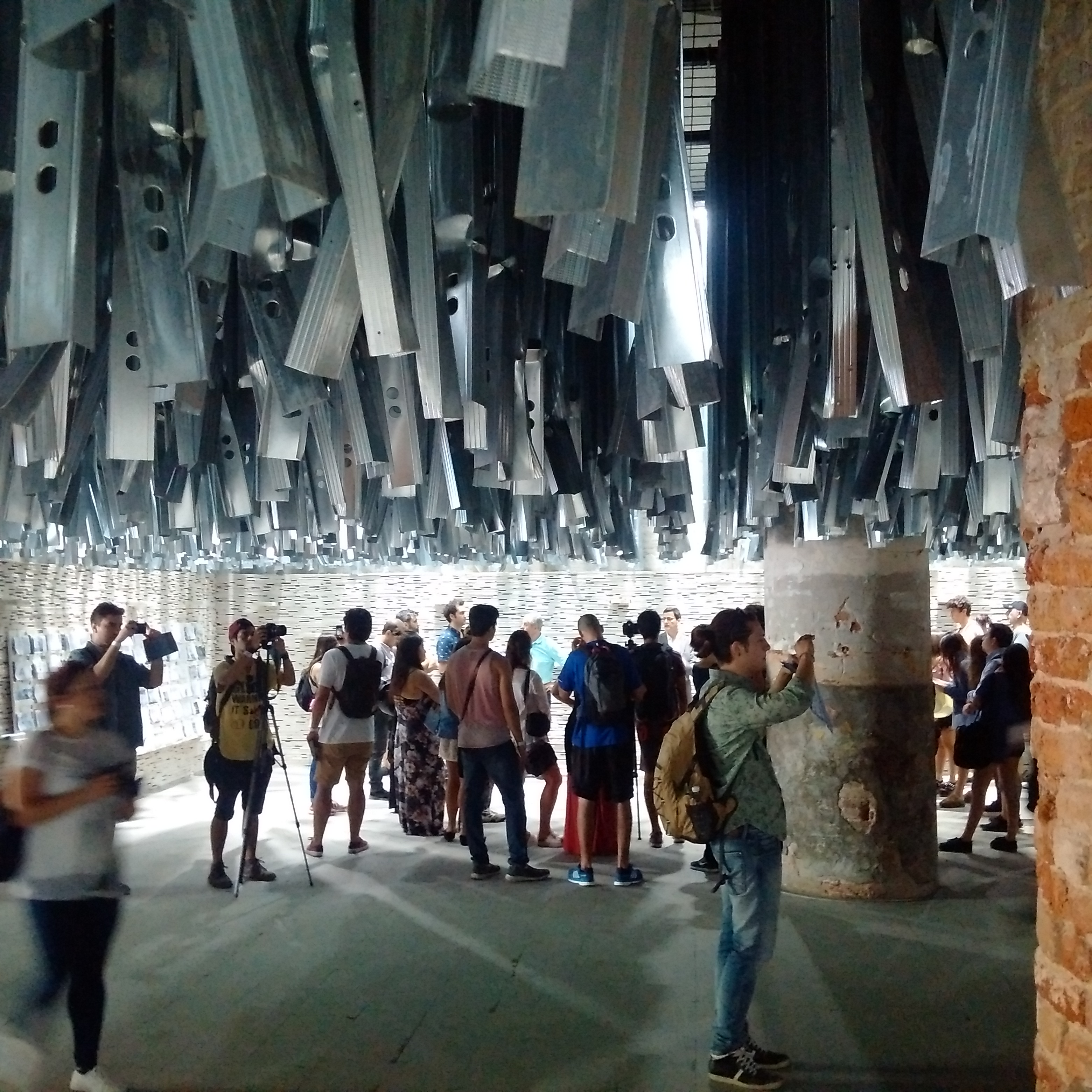 ---
VOGALONGA
When    June 9
Where   Grand Canal and any water area
Web      http://www.vogalonga.com/en/
Venice is a unique city because of its dominant water environment although is now mostly a pedestrian city, very different from a not so distant past when the water network was the most used and all was moved by row boats. Still there is one day of the year where all 'gets back as it was', the Vogalonga day. For a day no motorboats are allowed and the entire web of canals is available for row boats, thousands of them will peacefully invade the city from very tiny to mid size and large.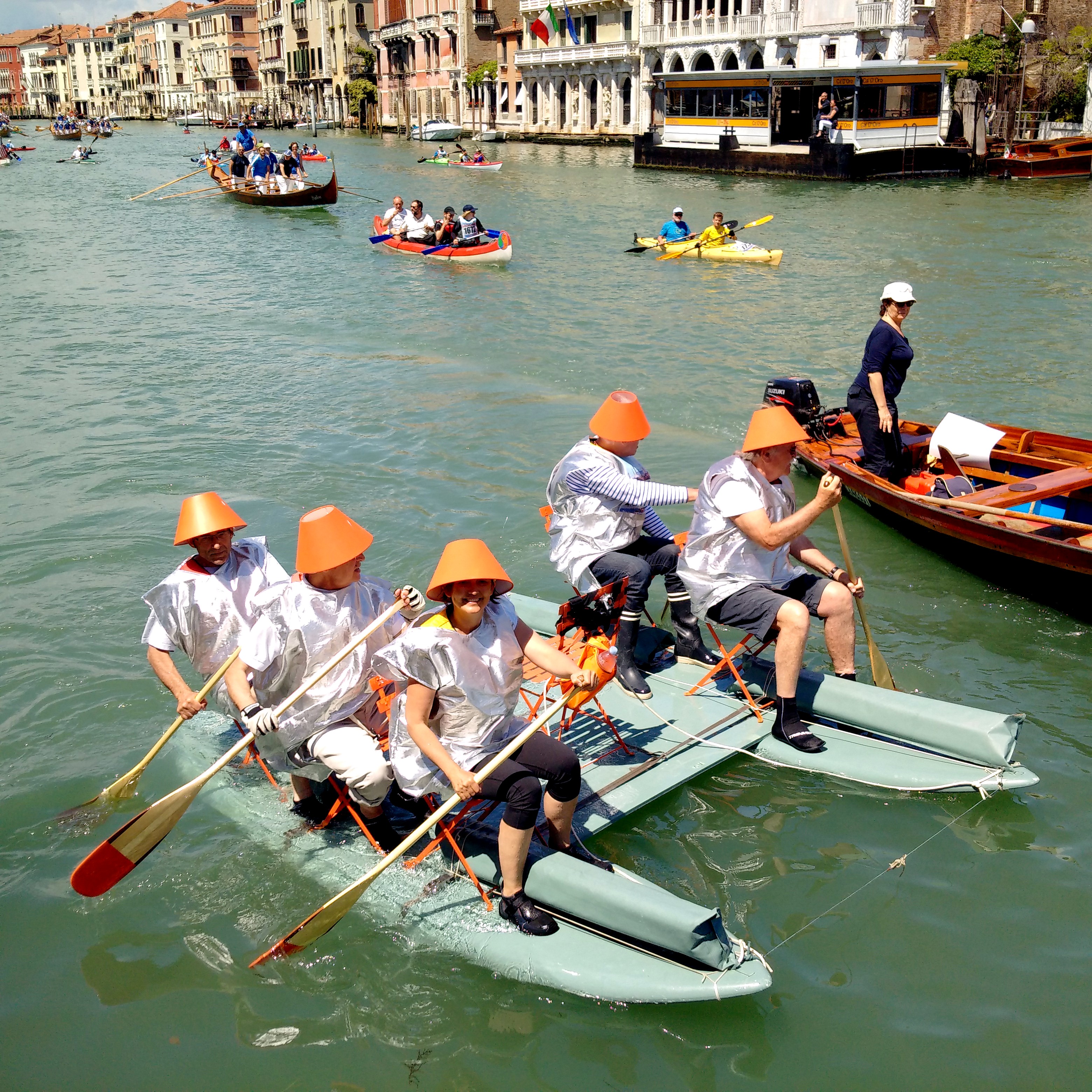 ---
VENICE GLASS WEEK
When     Sept. 5 >> Sept. 13
Where    Fondazione Gorgio Cini and elsewhere in town
Web        https://www.theveniceglassweek.com/en/
This year will be the fourth for this spread out exhibiton entirely related to glass artistry. Some 100.000 visitors visited more than a 100 exhibit venues in Venice and Murano during 2019 and more are expected this year. Venice Glass Week is the first event ever dedicated to the general promotion and diffusion of this world known Venetian craft. The event is organized by the Venetian City Museums, Giorgio Cini Foundation, Veneto Institute of Science, Literature and Arts and the Murano Consortium for Glass Promotion.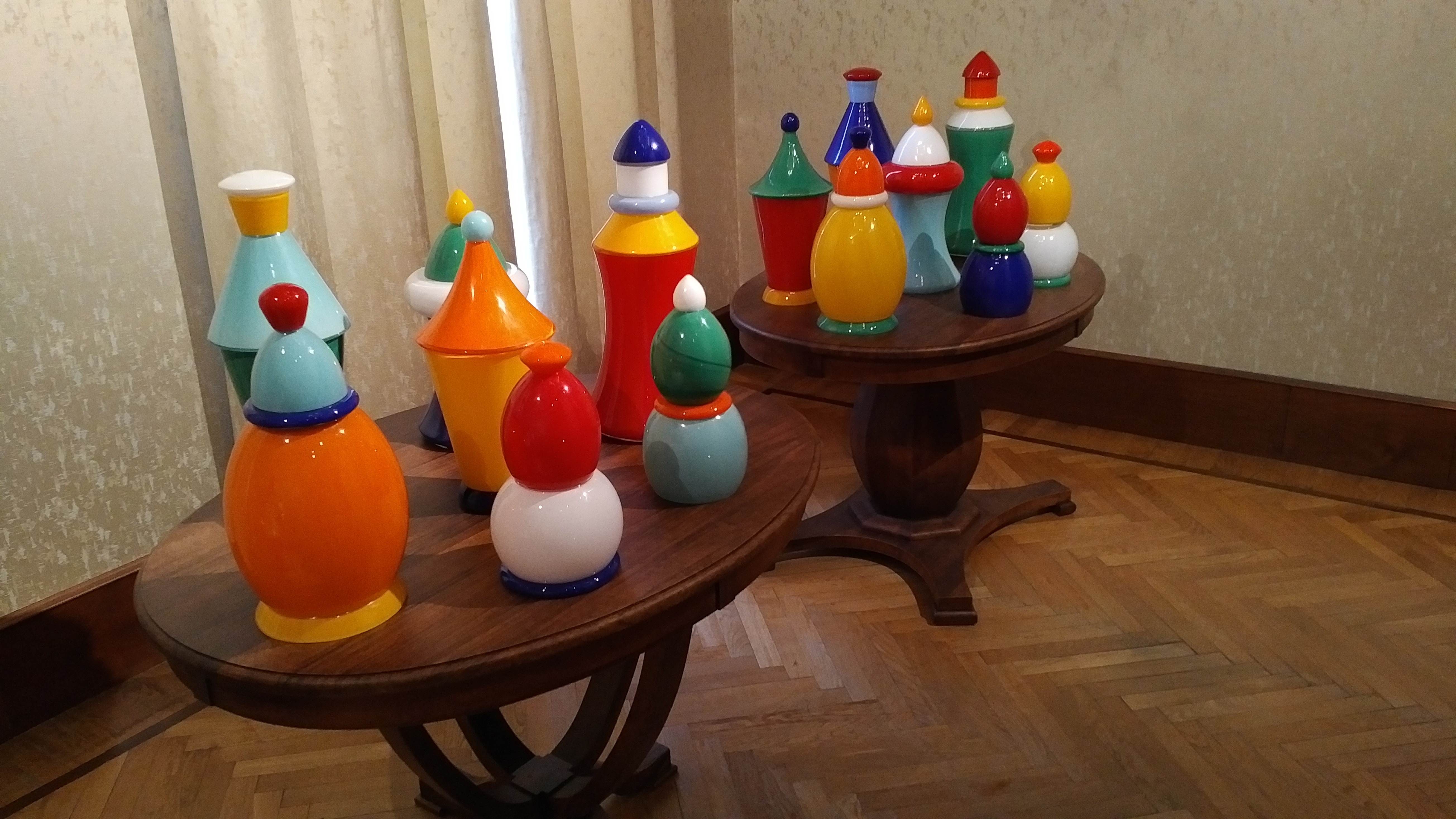 ---
REGATA STORICA
When    Sept. 6
Where   Gran Canal and St' Mark's water basin
Web      https://www.regatastoricavenezia.it/?lang=en&pg=1&page=1
Venice has a long time tradition of regattas since its early days. Still there are about eight taking place every year although the queen of them all is the Historical Regatta on every first sunday of September. Probably initiated in the 13th century this regatta was the grandest city event from the 16th century onwards. In the mid afternoon a colorful and spectacular parade will take place with very ornate boats to be followed by three traditional boat races using the Gran Canal as a race track to be concluded by the last and most important the 'gondolini' race, a Venetian 'Formula 1'.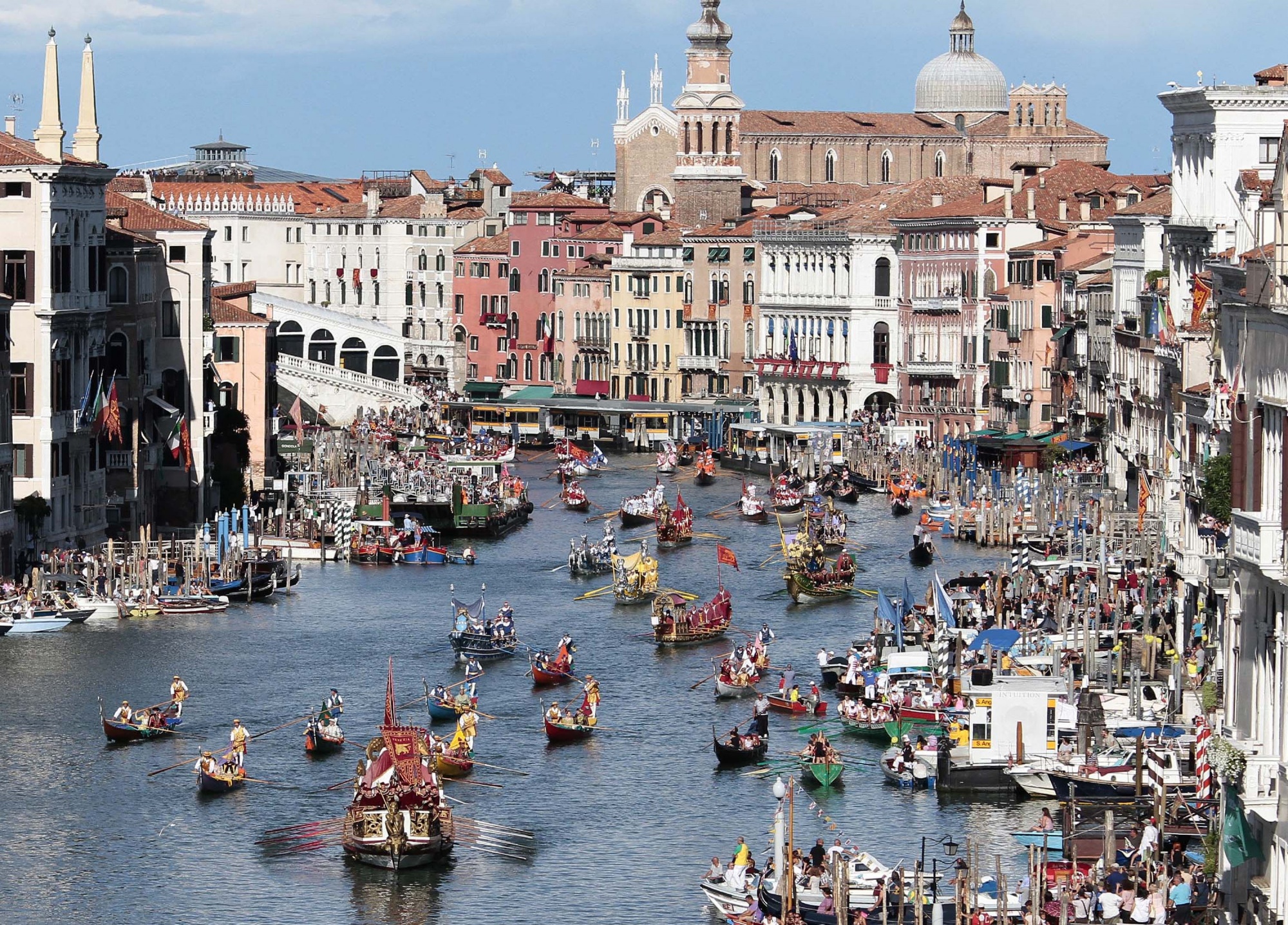 ---
HOMO FABER

 

2020
When   Sept. 10 >> Oct. 11
Where   Fondazione Cini, Island of San Giorgio Maggiore
Web   https://www.homofaberevent.com/
Organized by the Michelangelo Foundation https://www.michelangelofoundation.org/ Homo Faber 2018 was  the greatest exhibit ever held in Venice reuniting 410 European fine artisans on the same location to present ready either ready made items or to work live in their own temprary workshop stations.
This year Homo Faber shines a light on the living treasures of Europe and Japan, with 17 exhibitions showcasing master artisans and exceptional objects curated by a world-class team of leaders in their fields of design, architecture and curation. An international cultural event to celebrate Europe's and Japan's human skills and to link contemporary, traditional and rare craftsmanship to the world of design. Watch Japanese and European Master Artisans at work in live demonstrations, go behind the scenes to witness the unique creative processes behind fine craftsmanship, be immersed in new innovative approaches and inspired by expert voices.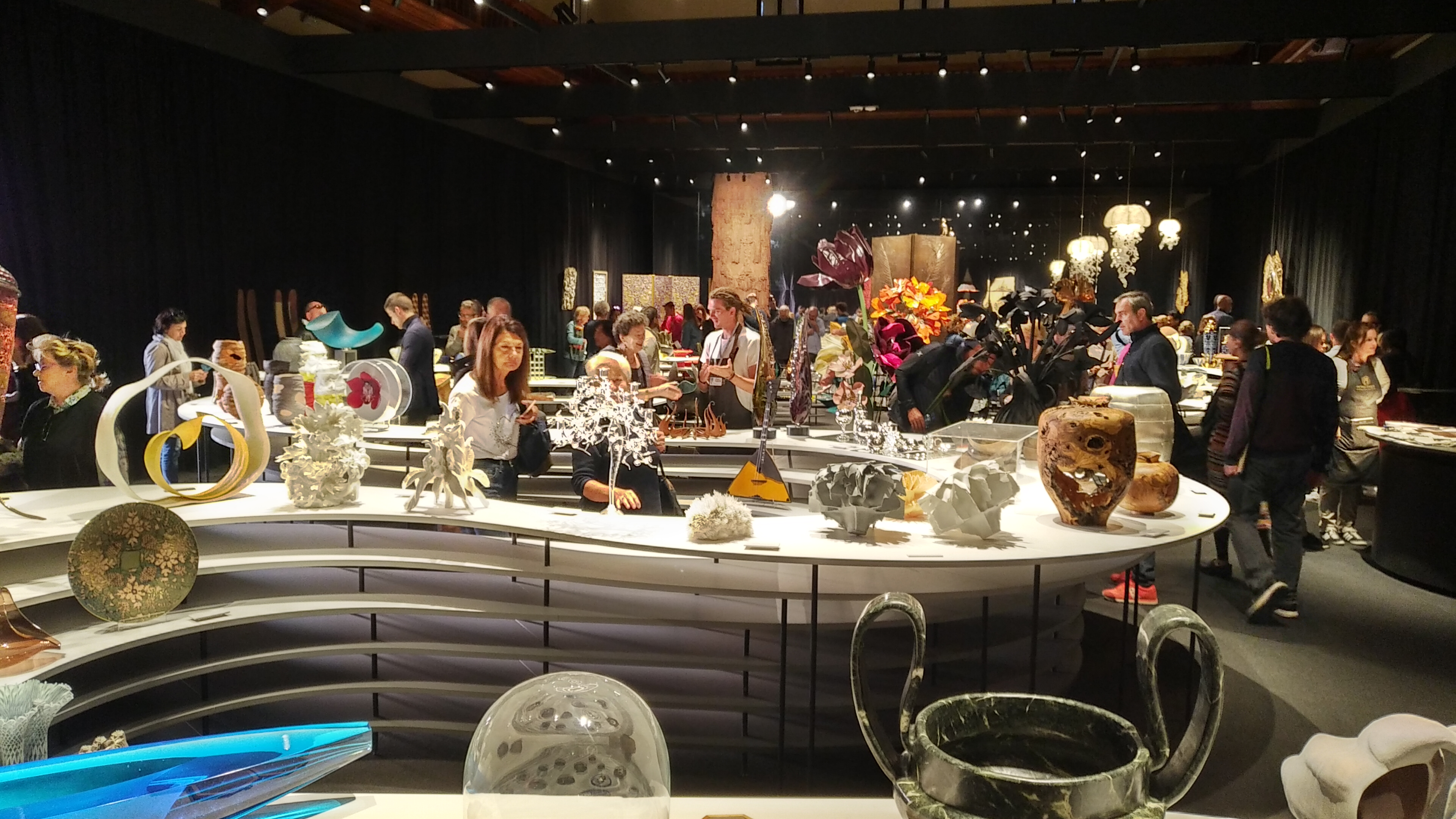 ---
VITTORE CARPACCIO. Paintings and drawings.
When   Oct. 10 >> Jan. 4 2021
Where   Ducal Palace
Web   https://palazzoducale.visitmuve.it/category/en/mostre-en/mostre-in-corso-en/
Vittore Carpaccio (1460 – 1526) besides being one of the greatest early Reniassance Venetian painters, is celebrated for his cycles of narrative paintings especially commissioned by local brotherhoods or 'scuole' as they are known in Venice. To enliven the painted stories and make them more convincing by the eyes of the audiences of his age, Carpaccio often used 'Venetian' settings where the acting characters dressed as his contemporaries.
This exhibit is truly a major art event in Venice this year considering that the last one on Carpaccio in our city took place in 1963.
The exhibition is being organised in co-production with The National Gallery of Washington and will trace the development of Carpacciesque painting in both thematic and chronological terms from an updated perspective, through religious cycles and genre paintings and a substantial nucleus of drawings, revealing his fruitful imagination, the punctiliousness of his technique and his interest in nature, perspective and the effects of light. With important loans from European and US museum collections and private collections, the Venetian stage of the exhibition will reconstruct the artist's development from youth to artistic maturity, recomposing narrative cycles now dispersed and suggesting city itineraries for visitors to the lagoon; in the follow-up stage in Washington – the first American exhibition of Carpaccio – an exceptional feature will be the works commissioned by the brotherhoods, preserved in Venice and presented after recent restorations that have revealed many new details.
Read more in English: https://www.nga.gov/collection/artist-info.1092.html