The Venice Biennale is the world's largest and longest running contemporary art exhbition.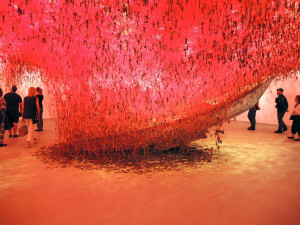 It was estabilshed in 1895 already with an international focus, open to both Italian and foreign artists. Organized by the City Council of Venice at first from 1930 onwards the Biennale become an indipendent agency. The area chosen where to build the first pavillion, the Italian one, was one section of the Public Gardens built by Napoleon's will between 1808 and 1812. From 1907 on  many more exhibit halls were built and often by renoun architects making the pavilions themselves a true architectural exhbit of its own. The total number of halls in the first Giardini area is now 29. United Sates had its own in 1932 making it the first non-European pavilion.
The Biennale Archives, housed now at Palazzo Giustinian overlooking the Grand Canal, were established in 1928, and are now one of the leading contemporary art archives in the world, an indispensable resource for any research on the history of the 20th century art. It houses 130.000 volumes, 15.100 posters, 1.107 movies, 712.000 images of all sorts and more than one million documents.
As the first area was full with no more room left for other countries, the Biennale will be installed in a new quarter in 1980, at the huge warehouses of the former Arsenal, Venice old shipyard. That year marked the beginning of a new Biennale entirely dedicated to Architecture to be held as the first one dedicated to visual arts every othe years. The Arsenale was the first industrial settlement ever in European history, where Venetians build their galleys, every single part of a complete ship was made in location and using a pre-modern assembly line system in 24 hours a full armed warship was ready to go.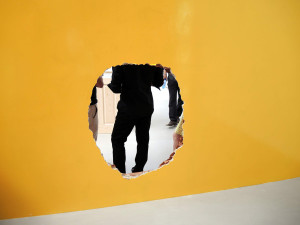 The Arsenale area offers the Biennale for exhibits more than 16000 indoor square foot plus another huge semi-open and open areas making it the most suitable place for large art and architectural installations.
The international success of the Biennale brought more countries, artists and independet art organizations to ask for more space within the city, this means that 34 more nations and 47 exhibitors housed their art features all over the city in a wide array of buildings throughout Venice in 2013 making the entire city as an art stage.
The Biennale begun in 1895 as a rather small exhibiton focused in visual arts only is now a large and composite organization involved in art, architecture, dance, cinema, theater and music.
2020 Architectural Biennale from May 23 to Nov. 29     Biennale Architecture 2020
Contact us for bookings at info@yourtoursinvenice.com