NEW OBJECTIVITY, MODERN GERMAN ART
IN THE WEIMAR REPUBLIC 1919 – 1933
From May 1st to August 28th 2015
At the Correr Museum in St. Mark's square –  open daily from 10am to 7pm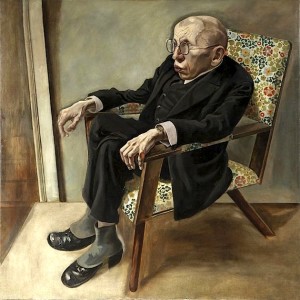 This exhibit organized by Los Angeles County Museum of Art and Venice City Museums Foundation exposes 140 items including paintings, photos, drawings and prints all related to most important artistic German trends at the time of the Weimar Republic.
During 14 years, between the end of WWI and the Nazi rise to power, the German artists face the profound changes that took place in the postwar Germany: the disastrous consequences of the war, the scourge of unenmployment, the unprecedented social and economical development, general political unrest and rapid process of modernization. In this context many artists abandoned Expressionism in favor of a new realism that could better seize the spirit of the new German society in its multiple aspects.
In 1925 Georg Friedrich Hartlauub organized in Mannheim an exhibit calling it Neue Sachlichkeit or New Objectivity dedicated to the artists who expressed the actual reality of postwar Germany .
In 1927 Otto Dix wrote an article for a German newspaper titled 'The Object is primary' where he states his attention will be focused exclusevely on reality. The followers of the New Objectivism looked then to the German society of their time with a cold eye representing desperate prostitutes, disabled war veterans, emancipated women, alienated urban landscapes, modern architecture and social unrest.
The most known artists of the New Objectivism whose works are shown in this exhibit are Otto Dix, George Grosz, Max Beckmann, Agust Sander, Christian Schcad.